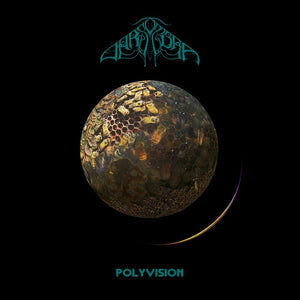 Darsombra is trans-apocalyptic galaxy rock, for dreamers and schemers and those seeking an audio-visual journey. The makers of this sound and vision are Brian Daniloski, spinning webs with a guitar and his voice and a multitude of effects pedals; and Ann Everton, enriching the sound with synthesizer, gong, and voice, as well as creating a moving backdrop of imagery, projected on the two as they narrate without words a voyage of the soul. The sound is alive and symbiotic, organic and rich--we could call it prog rock, we could call it psych rock, we could call it glam or metal or moody like a soundtrack, but the music is not a sound bite. The songs are journeys, and the videos are guides.
Following releases on At A Loss, Public Guilt, Underradar, and Germany's Exile on Mainstream Records, among others, Darsombra is now working with Translation Loss and Sonic Meditations for their upcoming release this fall, "Polyvision."
Darsombra has been touring relentlessly for over 10 years. Music venues, house shows, galleries, festivals, you name it, they'll play it! Recent tours in the U.S. and Europe have paired Darsombra with Wino, Jucifer, Thrones, Floor, and Stinking Lizaveta, and the duo just completed their massive, 3 part tour of 111 cities in North America, the Three-Legged Monster Tour of 2015.
RIYL: Horseback, Nadja, Khlyst, Destructo Swarmbots, Stephen O'Malley & Sunn